10/02/2021, Mechanicsburg PA // PRODIGY: Feature Story //
S&P Network Marathon Moving Solutions is pleased to announce that they are now offering a free estimate on moving services. Relocating a home or an office, a business or a retail store, these movers are experienced in handling all kinds of residential and corporate moves. The licensed and insured local movers have established a great reputation amongst their clients for offering top-notch moving services. Moving is often considered to be stressful. And it is most of the time when customers choose the wrong movers or end up doing everything by themselves. The benefits of hiring professional movers outweigh the savings that people make by trying to handle the move without any moving help or hiring unqualified or inexperienced movers.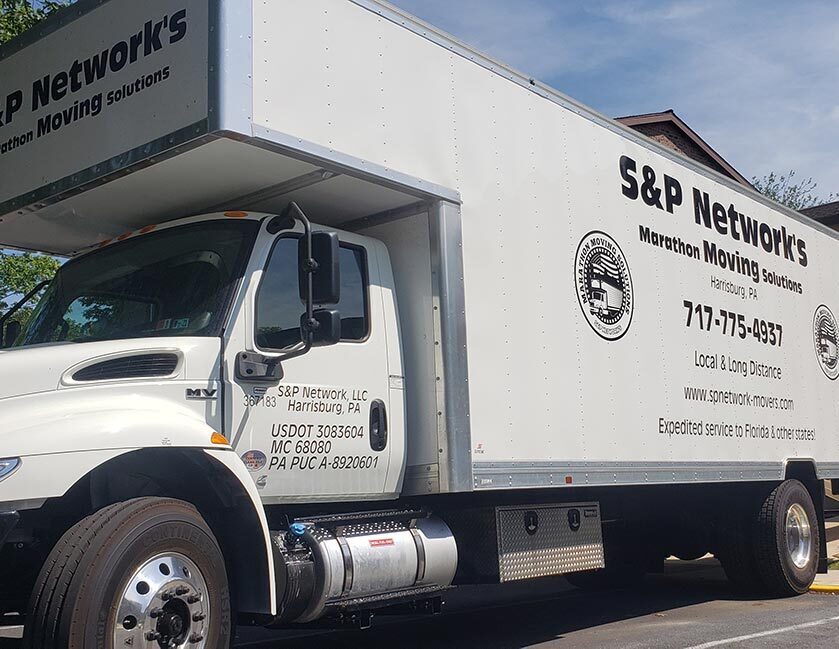 S&P Networks – Marathon Moving Solutions
This professional moving company in Harrisburg PA might be a smaller company but they take it to their own advantage by using a focused approach. They incorporate all their resources and logistics backed by years of experience, the outcome of which is exceptional service with each and every move. The entire process from the first call to the sales team up until the move is completed, the customers will be kept informed of their moving status at every step of the way. Their clear communication and transparent quotes is what make them stand out of the crowd. S&P takes pride in their staff who make it possible and strive towards an amazing customer experience.
Marathon Moving is more than just movers. Their exclusive packing and special item care services are targeted at customers who wish to avail themselves of just a part of the services. Handling the packing of an entire home could be a gigantic task that could also consume several days and weekends. Customers can simply call these expert packers who do an amazing job packing and taking care of specialty items such as crockery, antiques, artwork, electronics, etc. They also offer third-party services for tasks such as crating, assembly, and re-assembly of furniture, complex outdoor forts and swing sets, pool tables, gym systems hot tubs, etc.
"The guys did a great job moving our furniture. Disassembled the oversized furniture and moved it into our storage unit with no issues. Will use them again when we move to our new home. Strongly recommend this company!!!" says Charlie Pellegrini, a happy customer. Apart from all the moving help, these local movers also offer short-term and long-term storage solutions. The storage units are climate-controlled, safe, and secured. Those who wish to avail of storage facilities only can call the office and the staff can assess the needs and devise the best package. Their corporate moving services are designed to offer moving help to all kinds of small, medium, and large offices. They work closely with their clients to ensure that the move is successful. They help offices relocate locally or to any other state.
To learn more visit https://spnetwork-movers.com/
About S&P Network's Marathon Moving Solutions
S&P Networks Marathon Moving Solutions is a local moving company based in Mechanicsburg, PA. They offer complete moving services including residential moving services, corporate moving, packing, and storage.
###
Contact
S&P Networks – Marathon Moving Solutions
Address: 5267 Simpson Ferry Road,  Mechanicsburg PA 17050
Phone: 717-775-4937
Website: https://spnetwork-movers.com/
Source: 38 Digital Market News
Release ID: 39995
Original Source of the original story >> S&P Network Marathon Moving Solutions Providing Free Estimate on Moving Services