10/02/2021, Harrisburg, PA // PRODIGY: Feature Story //
Keystone Moving and Junk Removal is pleased to share that they have expanded moving services across Harrisburg, PA region. They are known for their top-notch moving services, professional packing services, junk removal, and storage units in Mechanicsburg PA, Central PA, and surrounding areas. These movers have had the privilege to work and serve several customers starting from families to military personnel, businesses to corporate offices, government officials to NBA & NFL Players, college students to young professionals, single moms to the elderly. As one of the reputed and popular Harrisburg moving companies, they always strive to make their customers' move as stress-free as possible.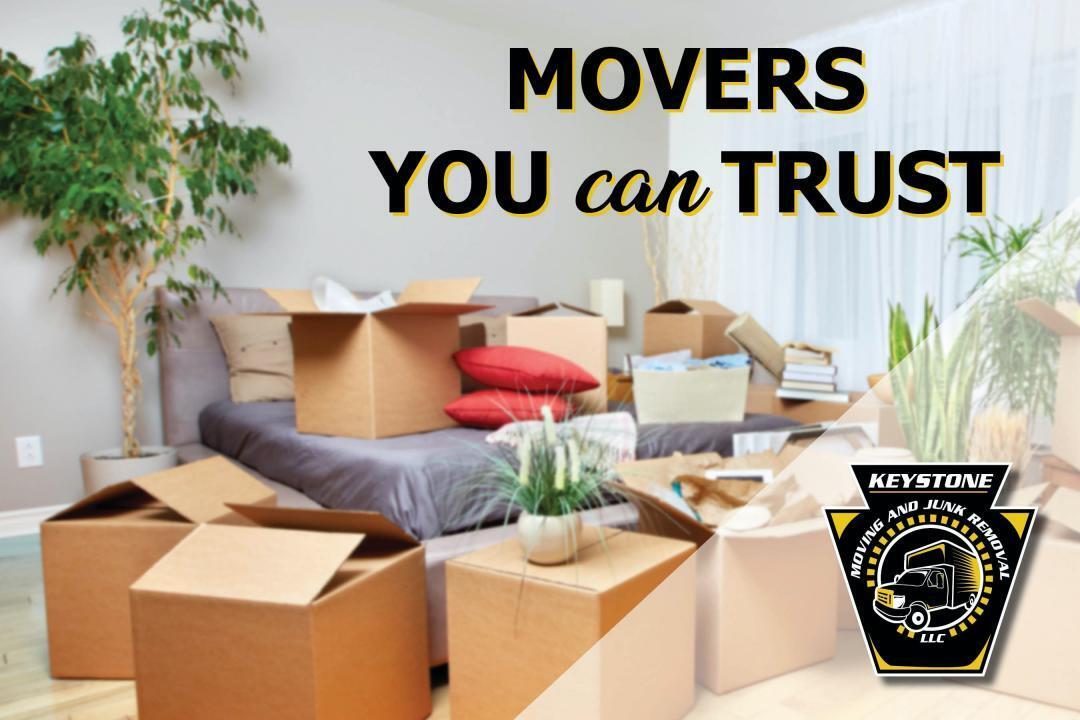 Keystone Moving & Junk Removal
The company provides both local and long-distance moving services along with professional packing services in Harrisburg. These services are offered for regular apartments and residential homes, offices, garages, commercial buildings, and storage units in Mechanicsburg PA. Their additional services also include furniture delivery services, junk removal in Harrisburg PA, and residential and commercial cleanouts. The teams here are well-equipped in terms of both logistics as well as training to handle all kinds of moves with absolutely no inconvenience to their customers. They handle the entire move from start to finish. And for those who are looking for specific services such as labor only moving, this team is just a phone call away.
Unlike other Harrisburg moving companies, Keystone allows customers to choose a service that fits their needs. As for the rest of the services, customers can always be assured of experiencing the best in class moving services. Their professional moving services include packing and labeling all the items and taking care of the packages throughout the transit. The moving trucks are thoroughly cleaned and sanitized as a precautionary measure. The company also takes pride in its staff members who are always committed and aim for efficiency and customer satisfaction with every project.
"Best moving experience we've ever had! Took excellent care of our belongings and could not have been nicer to work with. Thanks, Chris, Jessie, Dan, and Donnie!" says RS, a happy client. Their storage units in Mechanicsburg PA and other locations are designed to cater to the temporary storage needs of their customers. The highly secured facilities are equipped to hold all kinds of cargo, special equipment, and normal packages. Their junk removal in Harrisburg PA and surrounding areas are also targeted for property owners and tenants who wish to get their junk removed after the move. What makes them the best is that they customize their services as per their customer needs and budget. Call the Harrisburg moving company for a free estimate and a no-obligation quote.
To learn more visit https://www.keystonemovingandjunkremoval.com/
About Keystone Moving and Junk Removal, LLC
Keystone Moving and Junk Removal, LLC offers moving services, junk removal, and storage units in Mechanicsburg PA along with other locations including Harrisburg, Camp Hill, and all of Central, PA, and surrounding areas. They are currently serving all 50 states in the country.
###
Contact
Keystone Moving & Junk Removal, LLC
Address: 207 W Maplewood Ave Mechanicsburg, PA 17055
Phone: 717-712-5094
Website: https://www.keystonemovingandjunkremoval.com/
Source: 38 Digital Market News
Release ID: 39993
Original Source of the original story >> Keystone Moving and Junk Removal Expands Moving Services across Harrisburg, PA Region