10/04/2021, St. Louis // PRODIGY: Feature Story //
The Bounce House Company is pleased to introduce new tent rentals in St. Louis for weddings, carnivals, and community festivals, corporate and commercial events. They have the perfect wedding tent rentals in St. Louis as well as tents for any and all kinds of outdoor functions. When hosting an event that is fairly large and has a large number of guests, it is advisable to set up tents instead of making it an open area event. These tents don't just offer an inviting look but also protect the guests from sudden weather changes. This party rental company offers tents in all sizes whether it is for a backyard barbeque party or a wedding, high school graduation ceremony or a county fair.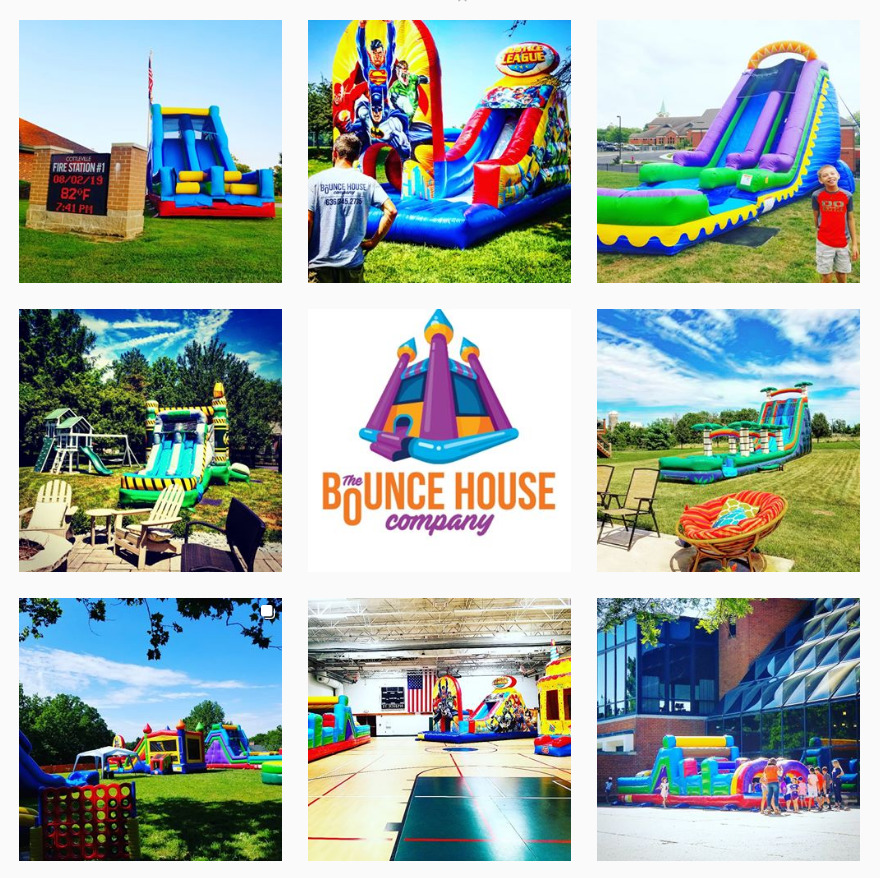 The Bounce House Company
Rent a tent in St. Louis with just a click of a button. Customers can now make use of the website to book wedding tents in St. Louis online. They can be assured of renting top quality tents that do an amazing job shielding the visitors from sudden showers or hot sun. Weather can be highly unpredictable in Missouri and the best thing to do is be prepared. The tents are not just for seating. They are so huge that people can host banquets and a dance arena as well. Tent rentals in St. Louis can accommodate sets of round tables and chairs, theater-style seats, and banquet-style seats. The assembly crew will be there to set up the tents before the event starts and also dismantle them once it is over.
St. Louis tent rentals come in 4 different sizes: 20x20, 20x30, 20x40 and 20x60. Multiple tents are set up based on requirements and guest size. Customers looking for assistance on which tent they would need, they can always call the office for further assistance. The website offers detailed information on the seating arrangements as per the size of the tent. Customers can also choose from various styles such as high peak tents, frame tents and the most unique traveling tavern pub. Apart from wedding tent rentals in St. Louis, customers can complete the party planning with tables, chairs, lighting and black bars.
Coming to the other rentals, this leading party and event rental company offers a myriad range of bounce houses, inflatables, water slides, obstacle course, carnival games and rides, yard greeting signs, dry slides, dunk tanks, concession machines and supplies, party extras, foam machine rentals, movie screen rentals and many other outdoor event attractions at competitive rates. These are the best people in the industry with over ten years of experience arranging equipment for all kinds of big and small events. They carry the largest inventory, easy to book and what's best is that they set up the equipment for free.
To learn more visit https://www.stlbouncehouse.com/category/tents/
About The Bounce House Company
The Bounce House Company is a family-owned and operated party rental company serving customers in Missouri and Illinois. They are fully insured, licensed and offer the widest collection of inflatables, water slide rentals, obstacle courses, carnival rides, tents, bounce houses, party extras, and many more.
###
Contact
The Bounce House Company
Phone: (636) 345-2735
Website: https://www.stlbouncehouse.com/
Source: 38 Digital Market News
Release ID: 40611
Original Source of the original story >> The Bounce House Company Expands Party Rentals in St. Louis with Tent Rentals