10/17/2021, Ottawa, Canada // PRODIGY: Feature Story //
Parkview Moving Co. is pleased to announce affordable packages for storage in Ottawa, Ontario. Whether it is creating extra space in homes for the upcoming winter season or needed short-term storage while relocating to another city, there are storage vaults that accommodate any kind of storage requests. Starting at just $70 per vault of size 7x7x7, customers will be paying only for the space they are going to use. They also offer full-service storage solutions wherein the staff here comes packs the boxes, transports them, and delivers too. The storage facilities and warehouses are equipped with the latest surveillance equipment offering 24/7 security. Customers can be assured that their belongings are safe, secured, and given a unique ID for faster identification.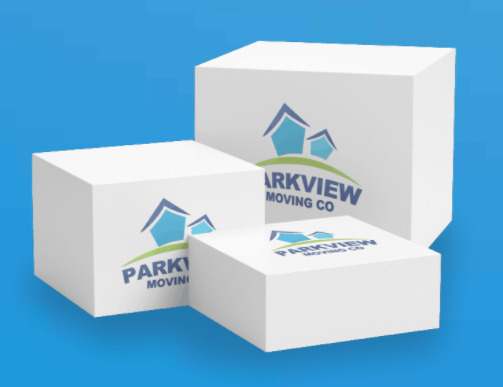 Parkview Moving Co.
Parkview Moving Co. offers Ottawa storage solutions for all. A home or an office, household purpose or business purpose, the movers here create a customized vault for every storage requirement. And that is why their prices are competitive and affordable. Homeowners can store items that are occasionally or seasonally used in personal vaults. And those who are renovating their homes can also keep their furniture and other items for short durations. And then there are special scenarios where people have to move but don't have to move their entire home. They too can avail the storage facility available here in case they want to rent out their apartment or home while they are away for a year or two.
Parkview Moving is much more than local movers. They strive to make the move an amazingly comfortable experience. Their team of trained and professional movers is dedicated to assisting their customers right from start to finish. They ensure that all the tasks including packing are handled to perfection and executed efficiently. The movers can also be hired for limited services such as only packing or only hauling. They also offer disassembling and reassembling of furniture, and helping customers set up their new homes and offices.
As a local Ottawa storage and moving company, they are familiar with the surroundings. But as a long-distance moving company, they have built a strong network of delivery and logistic partners to provide the fastest moving experience for their clients. They are the moving experts who are ready to assist their clients with moving supplies, packing, unpacking, loading, unloading, storage, and many more. Residential moves and senior moving is something that this company specializes in. For those how to want their pianos to be moved in a safe manner, this moving crew is the best to work with. The pianos are protected from scratches and dings while handling them and through transit. They pick up and deliver the smallest and the biggest loads as no move is too small or too big for Parkview Moving and Storage.
To learn more visit https://www.parkviewmoving.com/services/
About Parkview Moving Co.
Parkview Moving Co. offers residential moving, senior moving, long-distance moving, piano moving, packing, and storage in Ottawa, Ontario. They are currently serving customers in Ottawa, Barrhaven, Orleans, Kanata, Nepean, and Gatineau.
###
Contact
Parkview Moving Co. – Ottawa, Ontario
Phone: 613-425-0020
Website: https://www.parkviewmoving.com/
Source: 38 Digital Market News
Release ID: 44574
Original Source of the original story >> Parkview Moving Co. Affordable Packages for Storage in Ottawa, Ontario