1,557 people died of Covid yesterday in the US.
That's not really news, that's how many people die every day in the pandemic.  It's improving, in fact, as we were losing 2,000 people a day during the summer so, as long as things don't pick up too much during cold and flu season – we'll only lose another 150,000 shoppers before Christmas – happy holidays to all the survivors!   
There might have been a time when we would have considered 150,000 deaths shocking, not to mention the 8M new cases (2.6 out of each 100 Americans) who will be infected in the next 100 days – but that was the old America.  Now it's "as long as it isn't me – I don't want to do anything about it at all," right?  I mean, honestly, what have you done about it?  Have you been outraged?  Have you demanded action? Oh, you wore a mask while the pandemic raged on – what an action movie that will make…
Getting vaccinated is really helpiing – it prevents you and those around you from getting infected (as you tend to carry a lower viral load for spreading when you are infected and it goes away faster) and now many places are requiring you either show that you are vaccinated or have a clean test before entering but guess what I just learned – those clean tests cost $100 and guess who pays for them?  We do!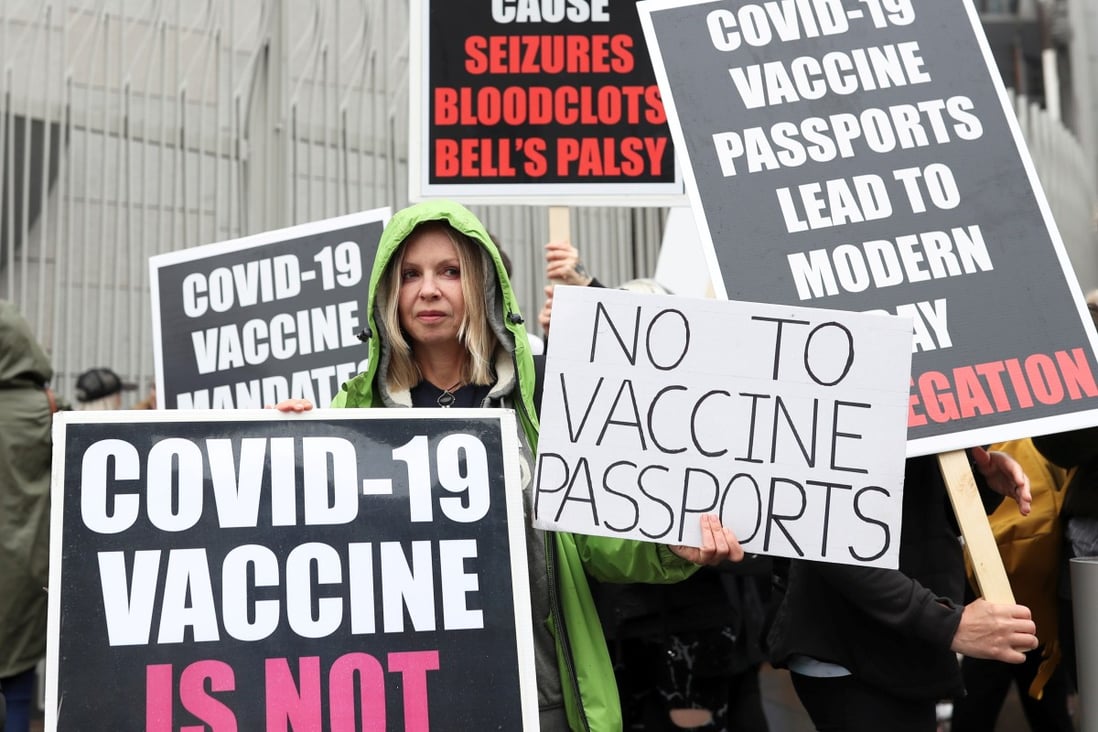 That's right, the people who refuse to take the $35 vaccine are choosing instead to take dozens of $100 tests at the taxpayer's expense.  These "Vaccine Queens" are costing us a lot more than Reagan's "Welfare Queens" ever did – abusing the system so they can carry on their unvaccinated lifestyles.
Florida Governor, Ron DeSantis has long been anti-vax but it's interesting to note that previous Governor, Rick Scott, made a lot of money owning part of the labs that drug-tested people when he required people on welfare and unemployment to be drug-tersted.  I wonder if DeSantis and other GOP Governors own part of the labs that test for Covid – a very profitable activity in anti-vax states as the Government pays for the testing.  
IN PROGRESS