August 16, 2022 - Taehwa Food, a company that infuses its products with a passion for quality and innovation to improve dietary life and enhance families' health is proud to announce that its Ssamjang seasoned soybean paste is now available for purchase on the Amazon store at a reasonable price. The sweet and savory flavor the paste produces is sure to make everyone salivate. It is a must-have for every meal.
Gochujang is a product used by restaurants Korea-wide and is popular among Korean households. It is used in marinades for meat dishes, to punch up soups or stews, and stirred into dipping sauces. Gochujang is similar to the Japanese miso paste but it's more versatile. This paste is very unique because it can be easily transposed onto other food cultures and will still give you a delightful effect.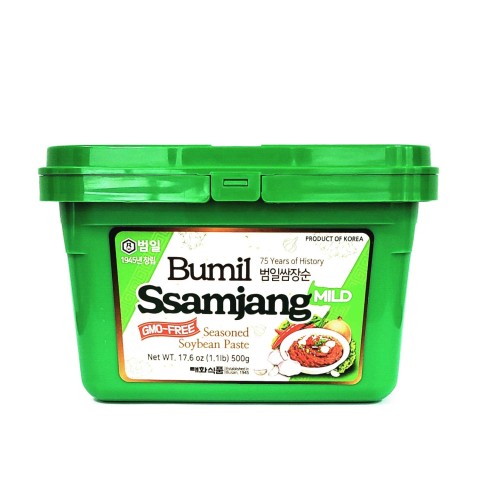 Bumil Ssamjang seasoned soybean paste is a mixture of the finest pepper powder and other ingredients to produce a savory and sweet flavor. The spice level is mild, which means it can be enjoyed by everyone and anyone with different spice tolerance. Bumil Ssamjang seasoned soybean paste has several health benefits due to its special ingredients that make it high in protein, vitamins and antioxidants.
"Bumil Ssamjang seasoned soybean paste is expertly formulated with a blend of high-quality soybean and chili pepper to create an irresistible dip for vegetables and meat. Our production facilities hold onto stringent sanitary regulations ensuring that everything stays fresh and clean. Also, we crafted the product using the traditional method and the high-quality ingredients used for the product are sourced from dedicated farmers in South Korea," the spokesperson for Taehwa Food commented.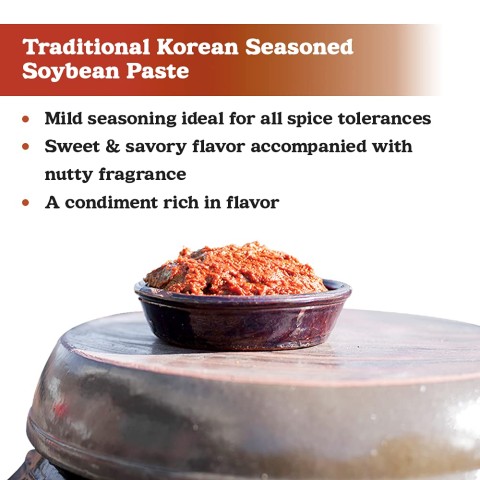 Bumil Ssamjang seasoned soybean paste is currently available on Amazon for purchase with a 100% Customer Satisfaction Warranty to ensure that each purchase is absolutely risk-free. Go ahead and purchase Bumil Ssamjang seasoned soybean paste and experience the genuine taste and fragrance of traditional and preservative-free soybean paste.
To purchase Bumil Ssamjang seasoned soybean paste, please go to the Amazon product page.
About Taehwa Food
Since its establishment in 1945, Taehwa Food has manufactured soybean paste, soy sauce, red pepper paste, and ssamjang for over 70 years through the careful selection of raw materials, continuous product innovation, and flavor improvement with a concentrated mind of keeping the traditional Korean flavor.
Media Contact
Company Name: Taehwa Food
Contact Person: Andy Hong
Email: Send Email
Country: South Korea
Website: www.amazon.com/dp/B08L44MN4C