August 16, 2022 - Varuza, a leading skincare and beauty brand, is proud to announce that its latest innovation, Aloe Vera 95 gel is now available on the Amazon marketplace. Packed with certified organic aloe vera powder, the Varuza Aloe Vera Gel is sure to alleviate various skin conditions including, but not limited to sunburn, skin rashes, scalp itchiness, dandruff, cellulite, sensitive and dry skin.
Aloe, a succulent plant that often grows in hot, dry climates, yields aloe vera, a gel-like substance. It has antioxidant, antibacterial, and anti-inflammatory properties that help to speed up healing, moisturize the skin, and delay the signs of aging.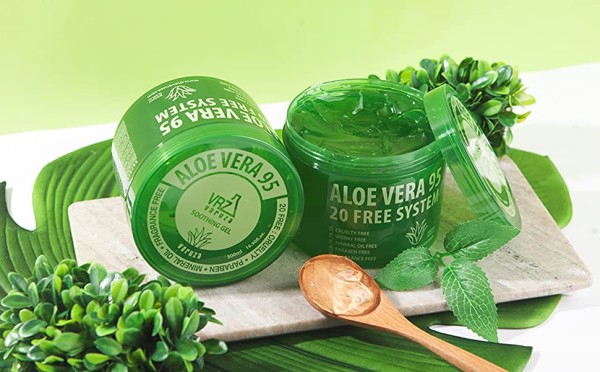 According to research, aloe plants might contain up to 200 different active compounds, such as vitamins, amino acids, and minerals that can help with a variety of skin conditions, such as minor burns, psoriasis and seborrheic dermatitis.
One of the benefits of aloe vera soothing sunburns and skin injuries. By promoting collagen production and cross-linking, aloe vera relieves sunburns and skin damage. This speeds up wound healing and lessens any ensuing scar tissue. Aloe also contains substances known as aloin and anthraquinones, which have antioxidant and anti-inflammatory properties that can help reduce pain and promote healing.
In terms of its moisturizing properties, aloe vera is believed to be especially good for dry skin types because it includes humectants, which are substances that draw water from the air or from deeper inside the skin. Mucopolysaccharides, which help the skin retain moisture, are also found in aloe. Additionally, it has cohesive properties that soften skin and improve skin integrity by binding together flaky epidermal skin cells.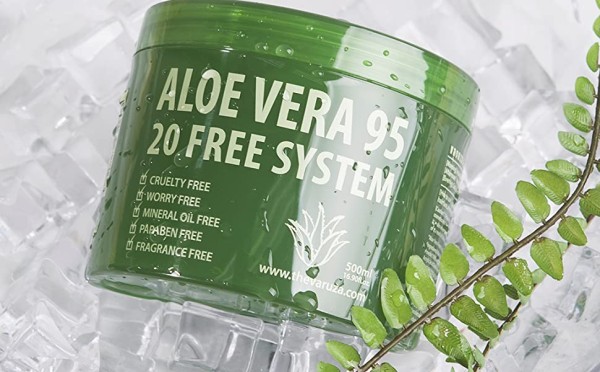 Furthermore, aloe vera has also been found to be very effective in slowing signs of aging. It makes sense that since aloe vera includes vitamins C and E, it may aid in preventing the development of free radicals, which are the chemicals responsible for cell damage. Meanwhile, salicylic acid, which is present in it, acts as a mild exfoliator. Once those annoying dead skin cells have been removed, additional skin-care products may be better able to penetrate the skin's surface and perform their functions more efficiently.
By using the Varuza Aloe Vera Gel, customers would enjoy all the various, amazing benefits of aloe vera.
Here's what a customer who purchased the product on Amazon wrote in a review, "This stuff is incredible! I applied it after the beach one day, hoping it would kickstart healing any sun damage I had gotten, and the next day my skin felt amazing. Since then I've been using it as my daily face and body moisturizer as well as for an occasional hair mask. I cannot recommend this enough-it's just awesome."
The Varuza Aloe Vera Gel it doesn't contain any harmful ingredients like paraben, fragrance, mineral oil, artificial coloring, etc.
For more information about the Varuza Aloe Vera Gel or purchase, visit the Amazon product page.
Media Contact
Company Name: Varuza
Contact Person: Andy Hong
Email: Send Email
Country: South Korea
Website: www.amazon.com/Varuza-Verified-16-9-Aloe-Vera/dp/B07G96WTZ2